Transform your company into a sustainable organisation
Measure and improve the environmental footprint of your products with Trazable LifeCycle
What is Trazable LifeCycle?
Trazable LifeCycle is an essential tool for companies and organisations that want to assess and improve their environmental footprint, make informed decisions and move towards sustainable production and consumption.
It helps to identify opportunities to reduce the environmental impact throughout the life cycle of a product and contribute to environmental protection.
EU boosts corporate sustainability
The EU promotes sustainable practices through regulations that oblige companies to adapt, innovate their processes and achieve carbon neutrality.
Sustainability and compliance with ethical and environmental expectations are essential for businesses today, strengthening their competitiveness in a world focused on sustainability.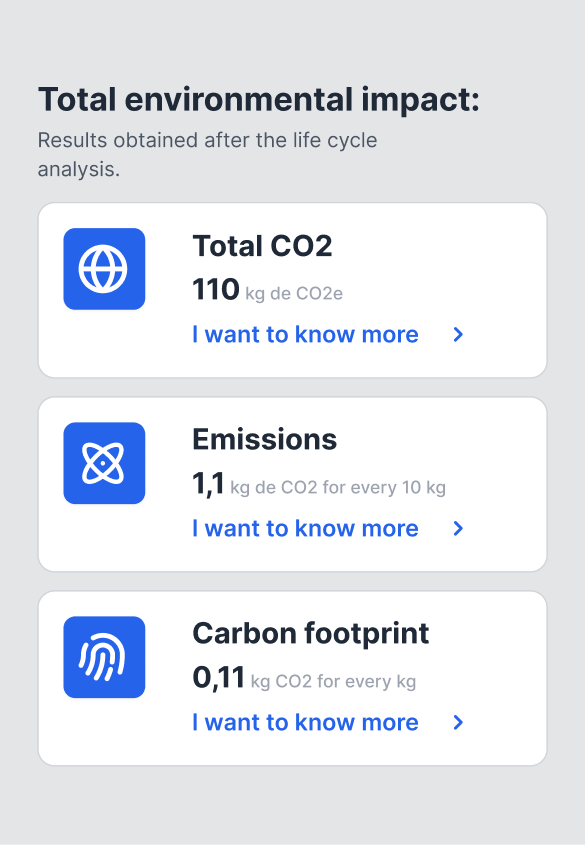 How does Trazable Lifecycle work?
Join the waiting list to be one of the first companies to get access!